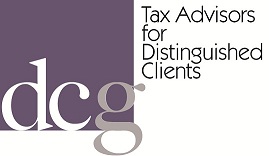 Income Tax CPA
Multiple opportunities from Staff to Senior levels
Why DCG, PC?
Our team members enjoy a healthy career and life balance; including generous PTO and flexible schedules (remote options), employer provided meals throughout the year, charity and community involvement, and a supportive and collaborative environment.
We provide a professional and supportive culture that values the contribution of each team member while keeping overtime to a minimum.
We are looking to add motivated self-starters to be valued members of our team.
We are a concierge CPA firm serving a sophisticated client base which provides a challenging work environment allowing you to enjoy professional development.
We are professionals and take our work seriously while enjoying a relaxed, respectful and friendly environment.
DCG, PC is a Denver, CO CPA firm providing income tax planning, advisory and compliance services to a broad range of clientele in a variety of industries. We possess an innate spirit of entrepreneurialism and are committed to the success of our clients and team members.
We are seeking 1 or 2 self-motivated team members with 2-8 years of recent public accounting tax experience. You will prepare complex income tax returns working for sophisticated clients owning small to mid-size businesses in a variety of industries and potentially assist with income tax review as needed. Additional responsibilities will include tax planning and projections, tax research and developing your technical expertise through continuing education and in-house training.
Qualifications:
Bachelor's degree in Accounting (Master's degree in Taxation is a plus)
2-8 years of recent public accounting tax experience encompassing progressive scope and responsibilities
CPA license or on track to obtain
Strong communication, organizational, analytical, project management, client service and PC skills including Microsoft Office and QuickBooks software proficiency (ProSystem fx Engagement & ProSystem fx Tax software proficiency is a plus)
Ability to professionally lead tax engagements, thrive in a paperless office environment, resolve complex accounting issues, meet deadlines and manage multiple priorities.
At DCG, we recognize that our team members are essential to our success. We provide a competitive salary, with these positions ranging between $50,000 to $85,000 DOE. We also offer a comprehensive benefits package including health insurance and a 401(k) plan with employer contribution paid professional dues and continuing education, generous PTO and flexible work arrangements.
If you are seeking an excellent opportunity to grow your career with a highly regarded entrepreneurial firm and are eager to learn more about becoming a key member of our teamplease submit your resume to information@dcgcpas.com.
DCG is an Equal Opportunity Employer.