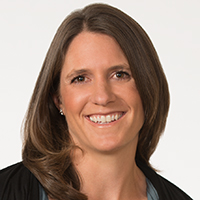 Julie S. Bailey, CPA, MT

Income Tax Professional

Colorado CPA License: 21732
Julie is an income tax professional at DCG, P.C. Diverse is the best way to describe Julie in both her professional and personal endeavors. She attended the University of Montana where she graduated with a Bachelor of Science in Business with an emphasis in Accounting. After working at a "Big Five" firm, she went on to complete her Masters of Tax at the University of Denver.
Julie then joined a local firm and became a partner there for several years before becoming part of the DCG team. Now married with two wonderful kids, she enjoys the flexibility, dedication and honesty that DCG offers to their team members and clients. With over 15 years of experience, Julie provides small business accounting solutions and finds it exciting to work with entrepreneurs and business owners.
Julie has been a Certified Public Accountant since 2002, is a member of AICPA and is a Registered Tax Preparer. Currently, her focus is on small businesses and closely held businesses, but she also provides valuable support to the entire DCG team and clients.
Julie balances a vibrant family life with her responsibilities at DCG very successfully. She serves on various neighborhood committees, and has participated in hospital visitations with her Golden Retriever. She sat on the Board and served as Treasurer of Social Venture Partners of Denver which provides professional support and grants to school-aged children. In her spare time, Julie competes in local tennis leagues, and enjoys biking, running, and skiing with her family.