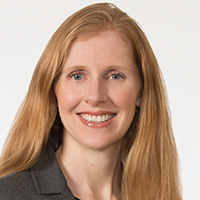 Stacey L. Ferguson, CPA, MT
Manager
Colorado CPA License: 23095
Stacey is a manager at DCG, P.C. Stacey is driven, hardworking and a passionate learner. She completed her Bachelor of Science in Business Administration, Accounting from Montana State University-Billings where she competed in the Arthur Andersen Tax Challenge competition. This resulted in her being offered a scholarship to attend the University of Denver to earn her Masters of Taxation. She completed her Masters of Taxation in one year while interning at a local public accounting firm in their tax department.
Stacey appreciates working in a firm where there is a cohesive team atmosphere, a commitment to personal attention, and value is placed on continuity, consistency and trust. She was instrumental in helping DCG set up their "paperless" office processes, and designing the firm's back office systems.
As part of the DCG team, Stacey provides tax compliance, advisory and consultation services to closely held businesses in a wide variety of industries, including real estate, software and internet, oil and gas, medical, manufacturing and construction. She works with corporations, flow through entities, entrepreneurs and multi-state companies as well as high net-worth individuals.
Stacey was born and raised in Livingston, Montana, where her family owns a flying service. Her professional affiliations include membership in the American Institute of Certified Public Accountants and the Colorado Society of Certified Public Accountants. She enjoys playing softball and volleyball in her spare time.