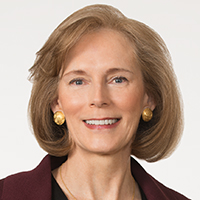 Martha A. Devine, CPA, MT
Colorado CPA license: 0007476
Martha is a founding partner of DCG, P.C. and has been providing tax planning and advisory services to high net-worth individuals and closely-held businesses for over 30 years. She began her career at Arthur Andersen, moved into the oil and gas industry before finding her niche in a smaller more personalized firm. Martha's vast experience with large international and local firms have helped her define her core values, and she bases her client relationships on confidentiality, trust and personal attention.
Martha's passion is working with entrepreneurs. She is excited by their spirit and ingenuity and finds them inspiring to work with. She works to find fresh ideas and creative solutions so that her clients, and their businesses can succeed and grow.
Martha has a wide variety of clients in high tech, real estate, restaurant, oil and gas, and service industries. Martha works collaboratively with her clients to provide value-added services in wealth preservation, tax planning, tax advising, entity selection and transactional guidance.
Martha earned a Bachelor of Science degree from the University of Wyoming and a Masters of Taxation from the University of Denver. Her professional affiliations include membership in the American Institute of Certified Public Accountants and the Colorado Society of Certified Public Accountants.
Martha grew up in Wyoming with 5 brothers and in an entrepreneurial family. She serves on the Mountain View Bank of Commerce Board, Colorado Alliance for Drug Endangered Children Board and the Community Leadership Board of Mile High Montessori Early Learning Centers, and she enjoys biking, hiking, and golf.